Brightening the lives of the children of San Antonio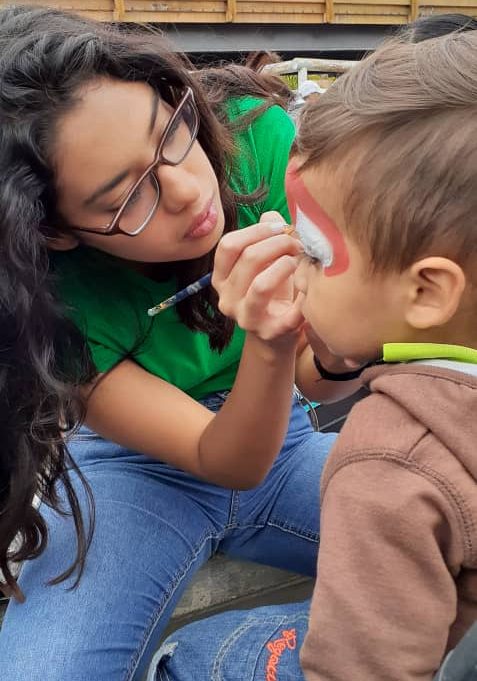 Reading Time:
2
minutes
On June 22nd, the team of scholarship holders who organize and direct the project Brighten up my Life, the newest of the volunteer initiatives developed at AVAA, joined the Kanyz Foundation to give a different day to the children of the Municipality of Los Salias in San Antonio de Los Altos.
Our scholarship holders, accompanied by other volunteers and friends, went to the Sports, Cultural and Recreational Complex of the municipality, to receive 54 children from the area, and thus once again fulfilled their mission: "to promote values while giving smiles" as the slogan of the project says.
The children in attendance enjoyed different recreational activities such as face-painting, children's games, gymkhanas and they participated in an "artistic station" in which they created drawings alluding to superheroes to identify them, building leadership and teamwork skills.
The leaders of the Brighten up my Life project are grateful for the support of the people who collaborated and hence, they extend the invitation to participate in their next day to be held on July 21 in La Dolorita on the occasion of the celebration of Children's Day.
This volunteer project is developed by Bárbara Acevedo, a scholarship student of Physics at UPEL, who was also recognized at our Annual General Assembly for carrying out this great work.
If you would like to collaborate or make a donation, please contact the following email address: alegramelavida123@gmail.com
Cristhian Ortega – AVAA Press
Photografy: Jened Pérez