Honoring the Elderly celebrated Father's Day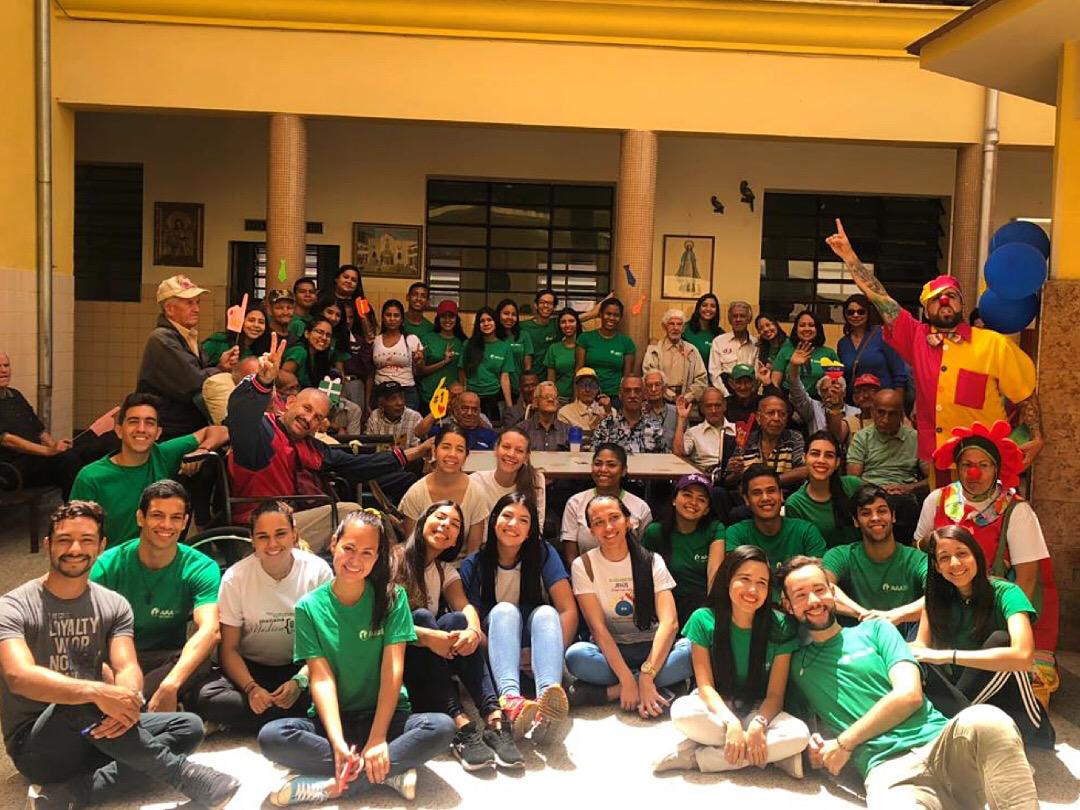 Reading Time:
3
minutes
We closed the month with the first day of our volunteer project Honoring the Elderly, carried out in the nursing home La Divina Providencia, in Maternidad, Caracas. It was an encounter in which 25 of our scholarship holders celebrated Father's Day along with the grandparents who live there.
The recently constituted team of this project began its management with a great day that counted with the participation of scholarship holders of the Excellency Program, the support of Sopapati Caracas, the accompaniment of the NGO Regala una Sonrisa and the participation and support of members of the Education Committee of AVAA.
In this opportunity, 42 grandparents were benefited, receiving nutritious breakfast prepared with much affection, food donations, and above all, the affection and company of the volunteers present.
In addition, recreational activities such as board games, dances, songs and contests were carried out in which all the grandparents participated with the support of the team of scholars and allies. Likewise, the famous Yoga of Laughter was carried out, by the hand of our allies of
Regala una Sonrisa, an activity that is very beneficial for the health of all, but in particular, for the grandparents.
This volunteer project is one of AVAA's oldest, and this year it is coordinated by Stefany Méndez, a scholar who recently presented her thesis at the National School of Public Finance (ENHAP, by its Spanish acronym), Luis Bastidas, also a scholar, an industrial Engineering student at the UCAB, Carolina Naranjo, a Medicine student at the UCV and a diverse group of scholars from different careers.
From AVAA we want to applaud the commitment of the scholars who participated in the project, it comforts us to know that all our work is leaving a great mark on you, scholars, your social and citizen commitment is a characteristic that will always distinguish you. We are also grateful for the support of all the allies, we are sure that teamwork allows us to have an ever greater impact. Thank you very much!
Cristhian Ortega – AVAA Press.
Photography: Honoring the Elderly Team
June 2019