We Celebrated the World Blood Donor Day!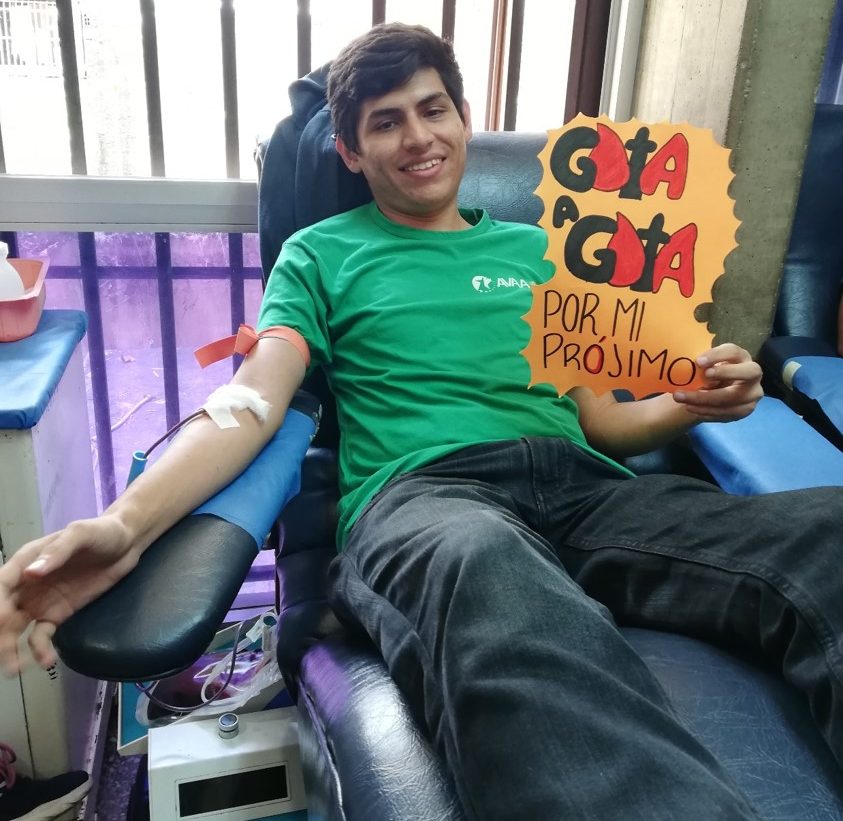 Reading Time:
2
minutes
On June 14, the scholarship organizers of our project A Volunteer for Life, celebrated the World Blood Donor Day, with the completion of the first day of donations of the year, which was supported by the Municipal Blood Bank, located in San José de Cotiza, across the Hospital Vargas, in Caracas.
On this occasion, 10 donors attended the place, deciding to contribute to the mission of the project: to increase the rate of voluntary blood donations in Venezuela, with this it came possible to contribute 4,500 cubic centimeters of blood (450 x person, 12 units), which makes it possible to prepare three components: red blood cells, plasma and platelets, which are stored by the Municipal Blood Bank and subsequently are distributed in the corresponding medical facilities, among which are: the Vargas Hospital and the JM de los Rios.
In addition to establishing an alliance with this blood bank, there was the support of volunteers from the NGO Give a Smile, who entertained the stay of donors with their usual "yoga of laughter".
This project is coordinated by Dayana Forero, a psychology student at the Universidad Metropolitana who, for the second consecutive year, took on the development of this initiative. She, along with the other organizers, is grateful for the support of volunteers and related people who contributed to raising funds for the refreshments offered to blood donors, and also, she extended the invitation to those who wish to join the project and contribute to it.
Contact: avaadonasangre@gmail.com
Cristhian Ortega – AVAA Press.