A Friendly Hand for the Avila carried out its first volunteering sessions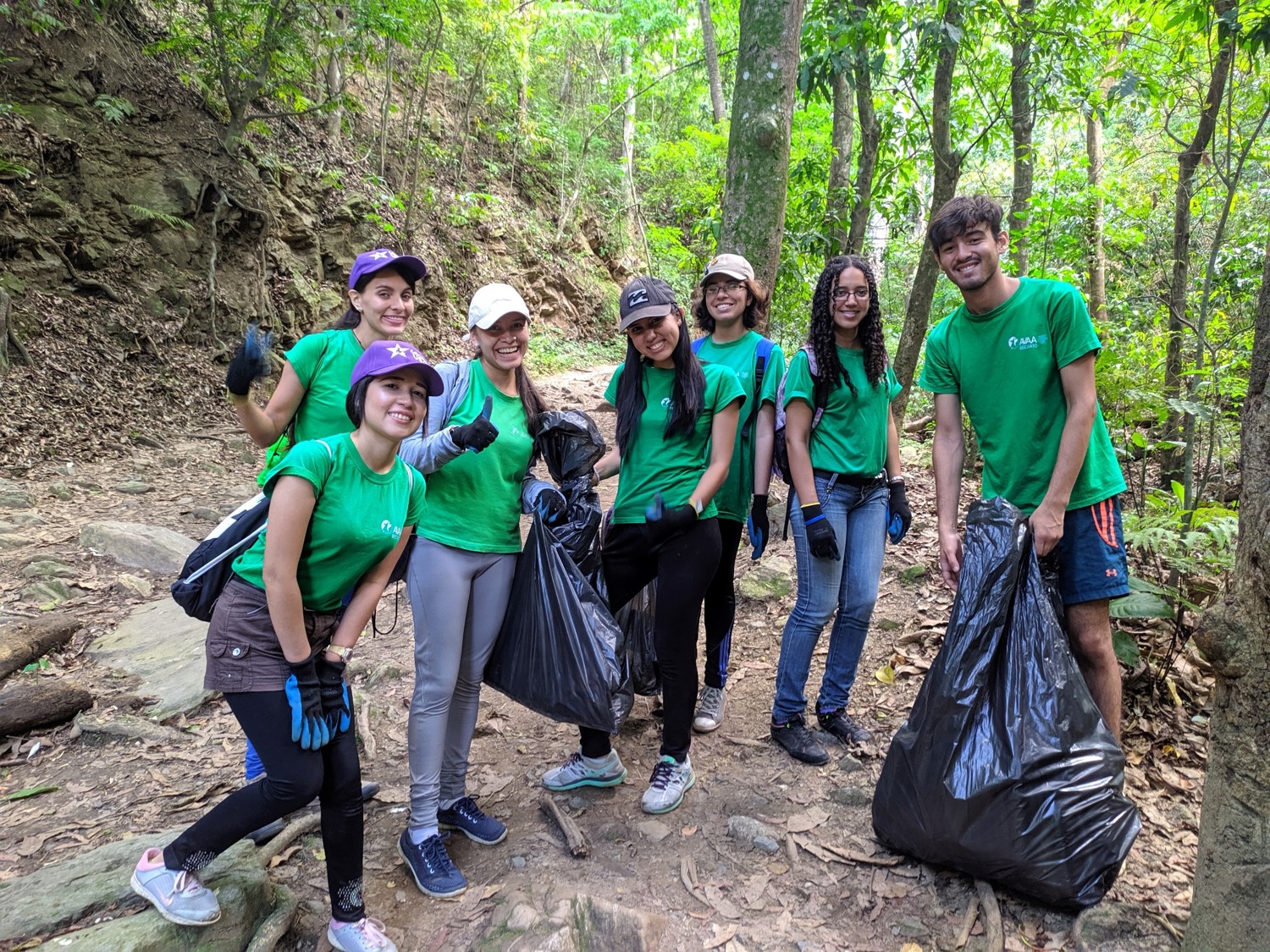 Reading Time:
3
minutes
A Friendly Hand for the Avila (UMMA, for its Spanish initials), one of AVAA's volunteering projects, returned in 2019 with a very clear goal: to raise awareness in the Venezuelan society about the importance of our ecosystems and their preservation. This project is a way to flatter one of the most important natural monuments in our country: Waraira Repano National Park (El Ávila).
In 2019, the project is led by José Zambrano, Víctor Caraballo, Denysse Abreu, Crisbel Vivas and Angie Núñez, who in recent months have organized and conducted three days in which they have included planting trees and collecting solid waste (metals, plastics, glass bottles, used bags) to be recycled and processed according to the type of material, and also organic waste such as food scraps.
Sustainable Development Goal 17: Partnerships for the goals
This group of scholars has done important teamwork with the Botanical Garden of Caracas, where they conducted a day of waste collection and lawn planting on July 14, besides, in conjunction with Automarcados Plaza's they planted more than 400 trees in La Cota Mil, in La Florida, last July 28. In both days, more than 20 scholars participated along with specialists in ecological conservation from the Botanical Garden and Plaza's.
In addition to these days, the organizing team, along with more than 20 ProExcellency scholars, held an intense day of solid waste collection on Sunday, July 21, on the route Sabas Nieves I – Quebrada Quintero, in our mountain guardian of Caracas: El Ávila.
Volunteering activities with Social Impact in line with the SDGs
Understanding the importance of preserving the country's green spaces is one of the objectives of this project, which reflects the need to work for the planet. Within the Sustainable Development Goals, there are 3 that are directly or indirectly related to ecological issues (Action for Climate, Underwater Life and Life of Terrestrial Ecosystems) in that sense, a project of this type has a high social impact that not only benefits the people involved by the awareness it generates in them, but positively impacts all the people who in some way will benefit by having a healthier planet.
Private sector and NGOs working hand in hand
One of the great achievements of the project is to have established collaborative links with companies such as Coca-Cola Femsa and Cocadas Sabas Nieves, who have supported the scholarship holders during these days, both with volunteering and refreshments. We would like to thank these companies for their support, because they demonstrate that we still have agents of change in our country, promoting these types of activities and sustainable lifestyles for Venezuelan society.
A Friendly Hand for the Avila, like the other projects with the AVAA seal, will continue to strive to generate significant social and ecological impact, promoting good values and sustainable actions in line with the 2030 Agenda for Sustainable Development, promoted by the United Nations. One of the skills that most emphasize the members of this project is the citizen commitment and teamwork that have allowed them to have good management indicators in recent months, skills contemplated in the training curriculum of ProExcellency.
August, 2019
Cristhian Ortega-AVAA Press
Photography: José Zambrano