A memorable Rally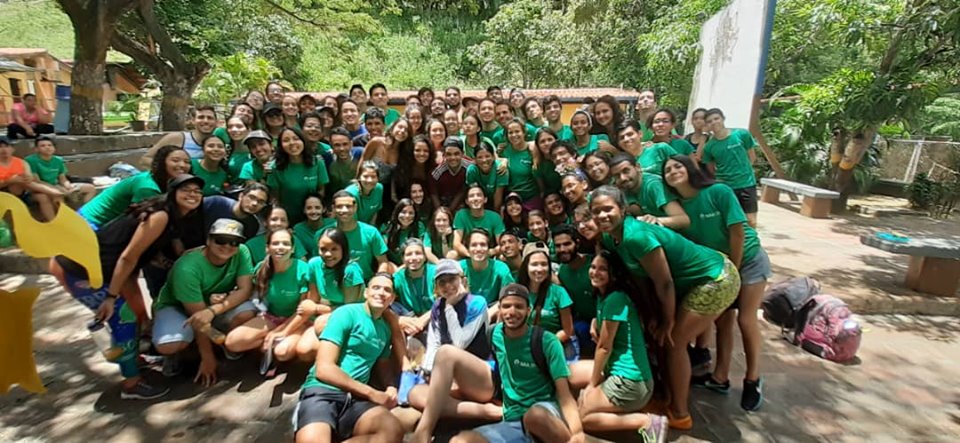 Reading Time:
2
minutes
The Amazing Rally is the oldest integration activity of our Excellency Program. A sports-recreational project founded in 2013, which over the years has grown a lot and has become the preferred event by scholarship holders. In this opportunity, it was organized by the scholars: Grey Alcalá, Gerardo Capote, Maria Gabriela Vetancourt and Mariana López, who showed great leadership, teamwork and commitment, which led them to develop an activity that all attendees enjoyed and for sure, will remember for a long time.
One of the great achievements was to carry out the Rally in the Club Provincial located in Guatire, a space different from the usual one, that renewed the activity and generated great expectations in all scholarship holders. Overcoming a series of obstacles and staging posts located in different spaces of the club, including the swimming pools, the teams overcame challenges that involved teamwork, mastery of the English language, physical endurance and the ability to solve logic problems. As seen in the international competition programs, the activities were designed for the team to identify each member's strengths and use them for common benefit to gain as many points as possible.
At the end of the afternoon, the customary awards ceremony was held for the winning teams, who received notebooks, pencils, knick-knacks and movie tickets for their hard work, thanks to the support of KPMG and Cinex.
ProExcellency is a comprehensive training program that creates spaces for scholarship holders to strengthen teamwork and leadership skills, which are essential for the optimal development of 21st century professionals, who should not only have formal education, but increasingly bet on acquiring training that strengthens their soft skills while developing in them citizen values.
August, 2019
Cristhian Ortega-AVAA Press