Life Skills Training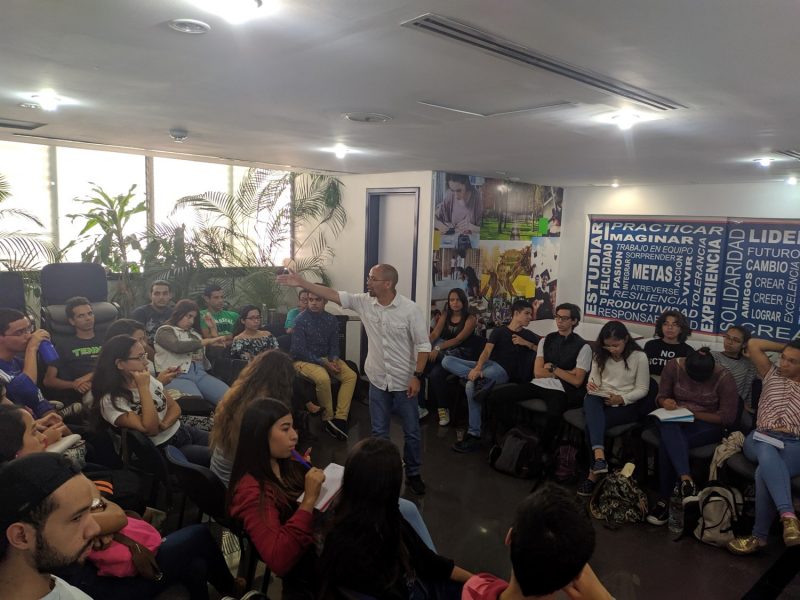 Reading Time:
1
minute
In alliance with the Civil Association "Creando Futuro Venezuela", we are developing the cycle of workshops that compose the Program of Prevention and Integral Orientation, carried out by this organization with the objective of strengthening in our scholarship holders, the 10 skills for life, contemplated in the study of the World Health Organization (WHO).
These skills are a set of "adaptive and positive behavioural skills that enable people to cope effectively with the demands and challenges of everyday life" according to WHO. During August and September there will be workshops such as "Addictions Prevention" and "Promotion of Responsible Youth Lifestyles", "Sexual and Reproductive Health", "Tools for Work", "Life Project", "Economic Literacy", "Citizen Values and Life Skills", all with theoretical training and practical activities, taught by professionals in each of the areas.
This program is aimed at young people and teenagers, and seeks to bring them closer to issues fundamental in life, from an empathic and sincere perspective in which participants feel confident talking about personal and intimate experiences.
At the end of the cycle, scholars will be able to attend a Full Day at La Fogata Camp, where, in addition to enjoying a day of recreation and recreation, they will reinforce self-knowledge, empathy, assertive communication, interpersonal relationships, decision making, problem and conflict management, creative thinking, critical thinking, managing emotions and feelings, managing stress; and other skills learned during the set of workshops.
The NGO "Creando Futuro Venezuela", is formed by a group of professionals, who developed this program as part of a project with social impact with which they have worked with groups from various sectors and organizations such as the ACCESS scholarship holders of CVA and now, with the scholarship holders of ProExcellency AVAA.
August, 2019
Cristhian Ortega-AVAA Press