Our graduate Orlando Salamanca is the first Venezuelan to obtain the CLADEA scholarship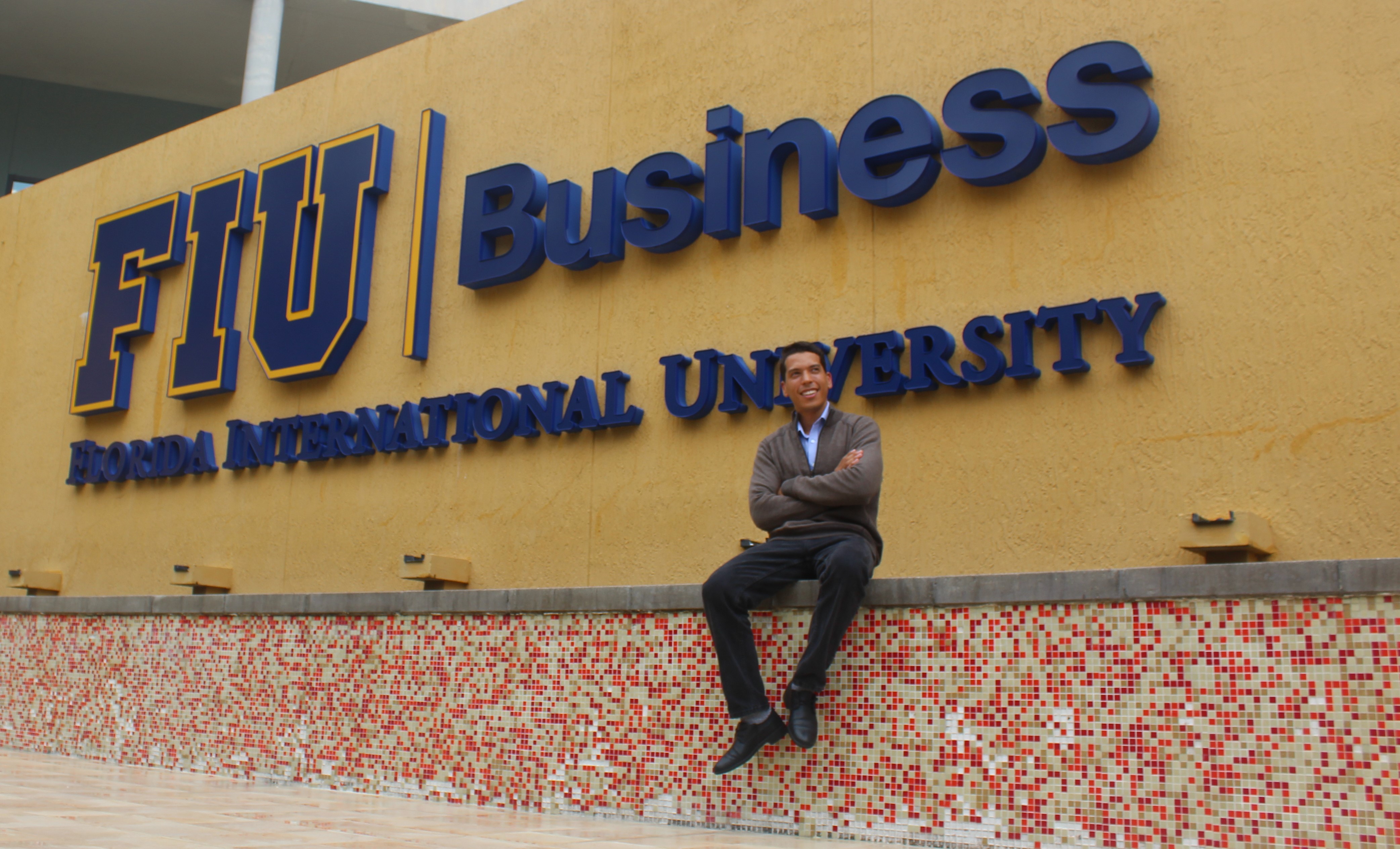 Reading Time:
2
minutes
For the second consecutive year, the Latin American Council of Management Schools (CLADEA, for its Spanish acronym) offered the graduates of the IESA and all the institutions in the network the opportunity to apply to the Graduate Global Business program and obtain a scholarship to study a master's degree at the Florida International University (FIU) and this year, the selected one is a ProExcellency graduate.
Each year, this Council elects only one student from the different business schools in Latin America, who must comply with a rigorous selection process that considers the curriculum summary, the grades obtained in the most recent higher education studies, the level of oral and written English and a letter of intent, in which the candidate describes why he or she considers himself or herself eligible for the program and how that award will influence his or her academic formation. In addition to the individual application, the candidate must be recommended by the institution to which he or she belongs, so that his or her participation is valid.
Orlando, our graduate, won the complete scholarship and will not only be the representative of AVAA and IESA, but will also represent Latin America at FIU. For his great achievement, he will enjoy the VIP student service of the Office of Global Initiatives (OGI), which is offered exclusively to international dual-degree students and incoming business students. This includes special support, access to the International Student Ambassador Program, exclusive events and networking opportunities.
Salamanca, is an Internationalist graduated with the Magna Cum Laude mention from the UCV, also graduated from ProExcellency in 2013, Magister in Public Management, Magister in Finance, both degrees from the Institute of Higher Studies in Administration (IESA, for its Spanish acronym) and Strategy and Operations Manager of the Species Survival Commission of the International Union for the Conservation of Nature (IUCN).
About the FIU Business School:
Florida International University's School of Business plays an essential role in the development of global business leaders. Two of its international business programs are ranked among the top 15 in the nation by U.S. News & World Report and Financial Times. The largest of the UIF's professional schools, the College of Business, has unique expertise in international business, data analysis, entrepreneurship, healthcare and a wide range of financial services. His Hollo School of Real Estate was ranked #1 in the United States and #2 in the world by the Journal of Real Estate Literature.
Orlando has always been an excellent scholar and as a graduate he has also filled us with great satisfaction. From the AVAA family, we are sure that his participation in FIU will be brilliant. Orlando's story is one of improvement, commitment and dedication, he is a Venezuelan example to follow. Read more of his story by clicking here.
August, 2019
Cristhian Ortega- with information from Florida International University