AVAA will hold its 11th Golf Tournament in Houston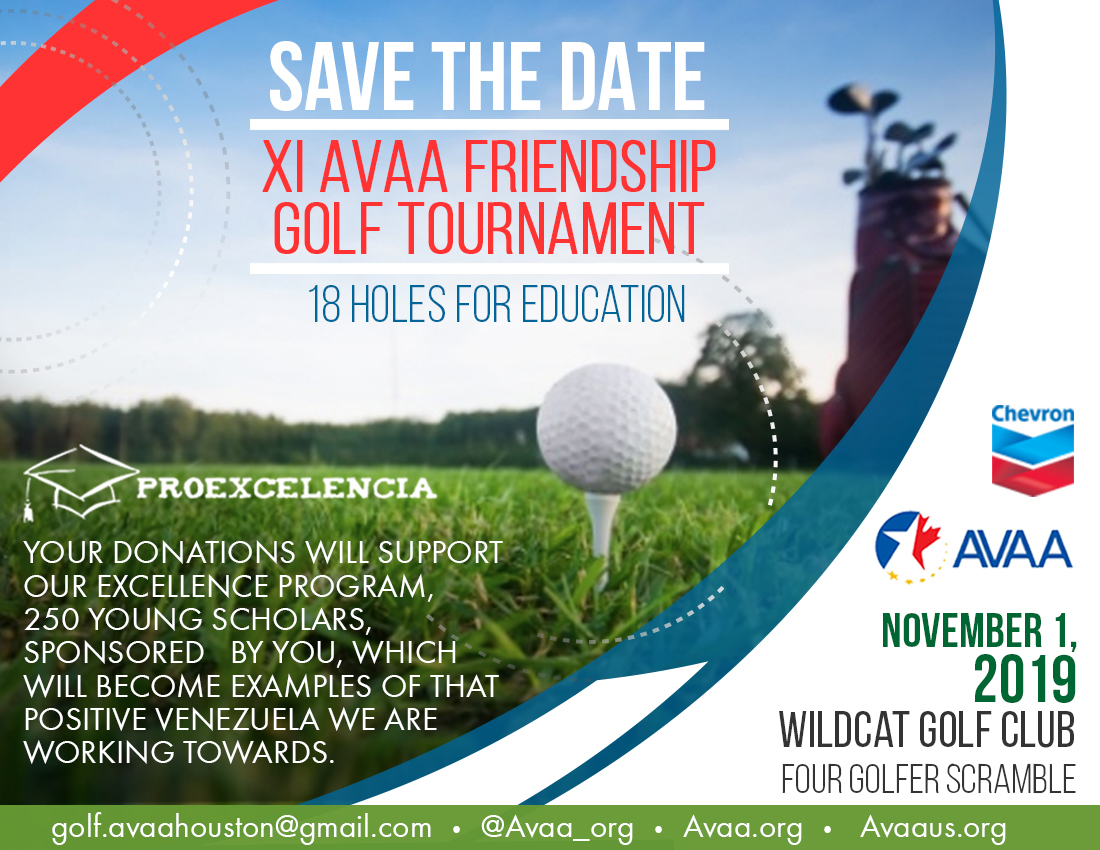 Reading Time:
1
minute
Holes for Youth in Venezuela
On November 1, the elevenh edition of the Friendship Golf Tournament will be held at the WildCat Golf Club in Houston, Texas. Once again, this fundraising event is committed to the education of young people in Venezuela.
More than 90 players will be able to participate in this tournament under the four golfer scramble modality in a friendly atmosphere in which they share with volunteers from AVAA and the companies that every year support this initiative of the organization.
With this slogan, "18 Holes for Education", the Chevron Cup of this tournament is accompanied, to the benefit of the AVAA Excellence Program, which helps and supports university students. They are young people with many values, academic excellence and leadership who every day are committed with build the Venezuela they dream of.
This program develops professional skills in students through a curriculum certified by the University of Carabobo and the IESA, motivates them to carry out volunteer activities with social impact, and, it teaches them how to use English as a second language in alliance with the American Venezuelan Center downtown and Las Mercedes in Caracas.
The participation of the players and the support of the sponsors is vital for the execution of the tournament, therefore, we invite all interested people to contact the organizing team through the following points of contact:
Avaa_org
Avaa_usa
Spokesperson: Karhil Canelones, VP AVAA.