More than 1000 people attended the AVAA´s International Educational Fair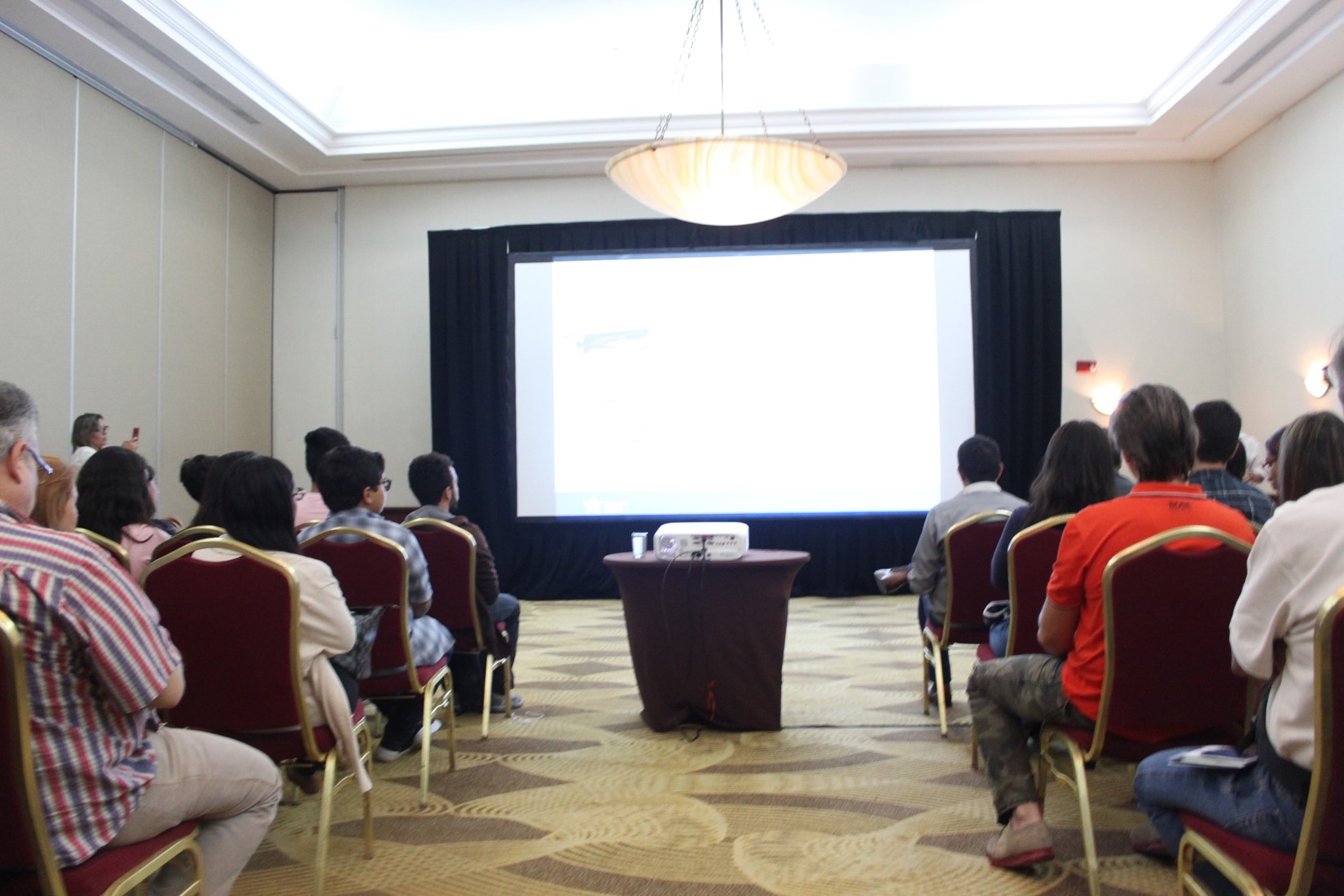 Reading Time:
3
minutes
From early morning, hundreds of people attended to the International Educational Fair (FEI)* 2019 held at Marriott Hotel in El Rosal, in which 18 national and international institutions participated.
This event, which annually brings together representatives of various institutions from different countries, offered attendees several undergraduate and graduate study opportunities, courses, languages and scholarships, as well as providing guidance to those interested in as to the careers offered by the different institutions.
In addition to academic information and guidance, the IEF is recognized by the willingness of the representatives, to clarify the doubts about all the process involved in starting the college pathway (requirements, health insurance, documentation, among other details).
This year, were in the fair representatives from France, Canada, the United States, Ireland, United Kingdom and Venezuela, specifically, representatives of Millennia Atlantic University, Campus France, AVAREU-Study in the United Kingdom, NOVA Southeastern University, GRAcademic, Atlantis University, UNEATLANTICO, Learn Another Language, University of Florida, University of Delaware, Global Au Pair Exchange International, Full Sail University, ANFAIG Study & Travel, Retos Group Educational, UCAB, UNIMET, UCV and IESA.
Talks
The attendees were able to attend the specialized talks that offered the representatives of the institutions in United States, Canada, France and Spain, in addition, AVAA carried out a special talk about its scholarship program, ProExcellence.
Innovation
Relying on technological advances, AVAA created a space so that young people could tour the university campuses of some institutions through virtual reality lenses, which makes it possible was undoubtedly a special experience for the attendees, as it allowed them to learn more about the areas in the colleges.
A Fair with a social purpose
The AVAA International Educational Fair, is held every year as a fundraising event for the  AVAA ProExcellence Program that supports and promotes the training of students in Venezuela with low resources and great potential of leadership.
This is an event that reinforces the importance of exchange, multicultural, for the integral training of the young venezuelan student.
*For its Spanish acronym: Feria Educativa Internacional (International Education Fair)