AVAA successfully held its 11th Golf Tournament in Houston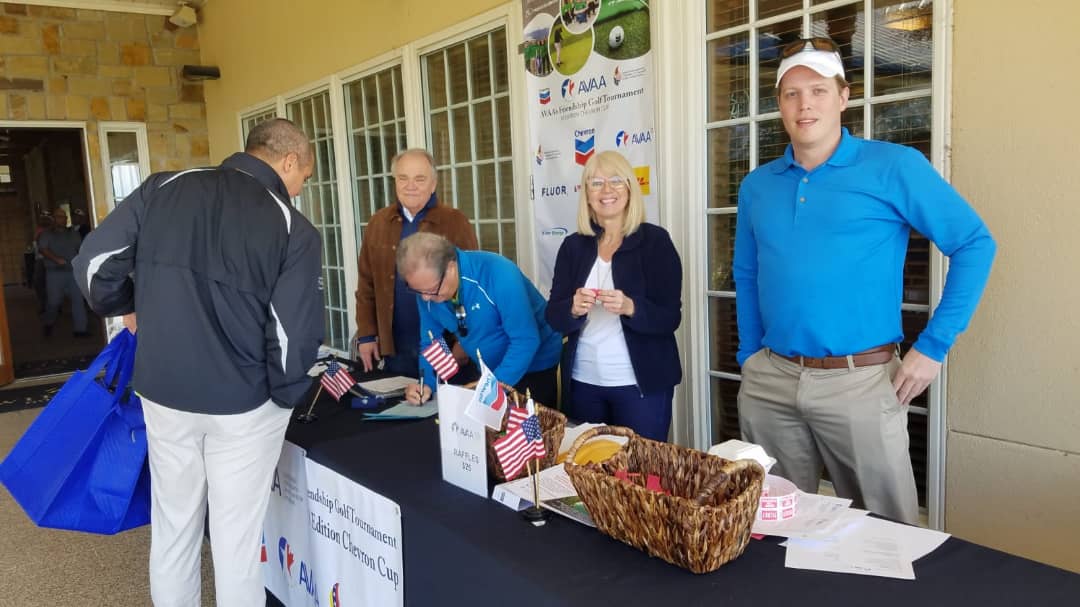 Reading Time:
1
minute

Last November 1st AVAA held the eleventh edition of the Friendship Golf Tournament at the WildCat Golf Club in Houston, Texas. Once again, this fundraising event believe on the education of young people in Venezuela.
Almost 100 players participated in this four golfer scramble tournament in a friendly atmosphere in which they shared with volunteers from AVAA and the sponsoring companies.

"18 Holes for Education" was the slogan that accompanied the Chevron Cup of this tournament, to benefit our AVAA Excellence Program, which supports more than 250 university students in Vneezuela. These are young people with many values, academic excellence and leadership that every day are committed with much sacrifice to build the Venezuela they dream of.

Through this program, the scholarship-holders develop professional competencies through a curriculum certified by the University of Carabobo and the IESA. In addition, they are taught the use of English as a second language in alliance with the Venezuelan American Center and as well as involving them to carry out volunteer activities with social impact.

This year, the Friendship Golf Tournament, our main fundraising activity outside Venezuela, had the support of companies such as Kyzer Energy, Vepica, Fluor, DHL, CTG, SNC and the Venezuelan American Chamber of Commerce that sponsored the event and continue to believe in Venezuelan youth and in the work that AVAA does to support more than 250 young people.

We would also like to give special thanks to the team of AVAA volunteers in Houston who year after year support the logistical and planning tasks, in order to develop a great tournament with excellent results.
November 2019