A Christmas gift for the AVAA team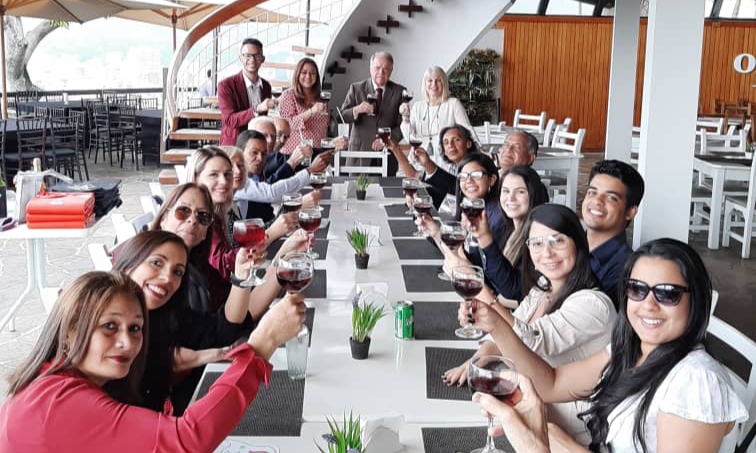 Reading Time:
2
minutes
Social vocation, Ethics, Passion for Excellency, Commitment to our mission, Multicultural vision, Impartiality and tolerance and Responsibility for actions and results, are the values that define AVAA and each of the people who work every day to achieve the objectives of the organization.
To celebrate and enhance this commitment and the achievements of the staff during the year, this Wednesday, December 11, the organization wanted to give them an opportunity to share in a different environment as a feast in the holiday season. This celebration took place in the restaurant 0276 located in the Club Táchira.
The meeting consisted of a Christmas lunch and a toast in which was applauded the passion by each of the staff members in their daily work with the objective of supporting the 250 scholarship holders of the Excellence Program, the sustainability of the organization and the positioning of the AVAA brand; tasks that have managed to build a solid organization with 77 years of trajectory in the development of educational and training programs for young Venezuelans.
Joined by the AVAA Board of Directors, headed by its President, Dr. Gustavo Roosen, the staff enjoyed a very pleasant afternoon in which raffles were also held and a very emotional exchange of cards with the best wishes for 2020, a year that represents great challenges for the team and increasingly ambitious goals.
These activities are due to the willingness of the organization to continue supporting each of the members of its staff and show them that their work is extremely valuable for the achievement of the strategic objectives of AVAA and especially to continue supporting of 250 students who see in the organization a tangible support turned into a big family.
AVAA Press
December 2019