International Education Week 2019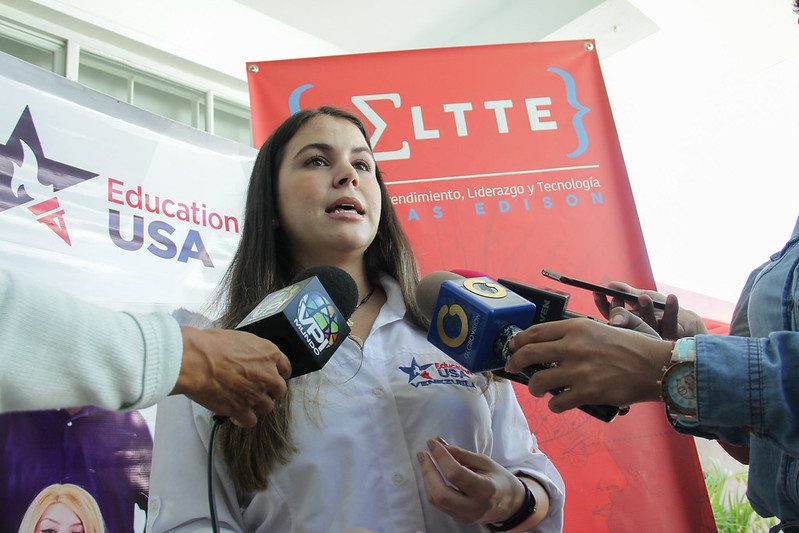 Reading Time:
2
minutes
During the week of November 18-22, AVAA's U.S. Studies Advisory Center, EducationUSA AVAA, participated in International Education Week 2019 in partnership with Margarita's Thomas Edison Center for Entrepreneurship, Leadership and Technology (CELTTE).
Within the framework of that week, all binational centers carry out educational activities aimed mainly at young Latin Americans, with the aim of developing and promoting programs that strengthen their training, within the framework of cultural and educational exchange.
EducationUSA AVAA made 12 visits to secondary schools in the state of Nueva Esparta, providing information to 720 students, 21 teachers and 15 parents; a visit to the Universidad de Margarita (UNIMAR), in which information was provided to 26 students and 5 teachers; 3 Workshops: Vocational Orientation, Admissions Essays and Curriculum Vitae, aimed at 14 high school students (ages 15-19); and two general information sessions for undergraduate students and university professionals (people ages 14-55).
Several thematic sessions were included in the activity: Online Education, Entrepreneurship, Holistic Profile (Volunteering and Extracurricular Activities) Global UGrad, with which 45 people between 14 and 46 were positively impacted.
All these actions respond to the planning of AVAA's Advisory Center, which provides first-hand information on study opportunities and academic exchanges between the United States and Venezuela.
Cortesía CELTTE
Cristhian Ortega- AVAA Press
December 2019