We welcomed Christmas!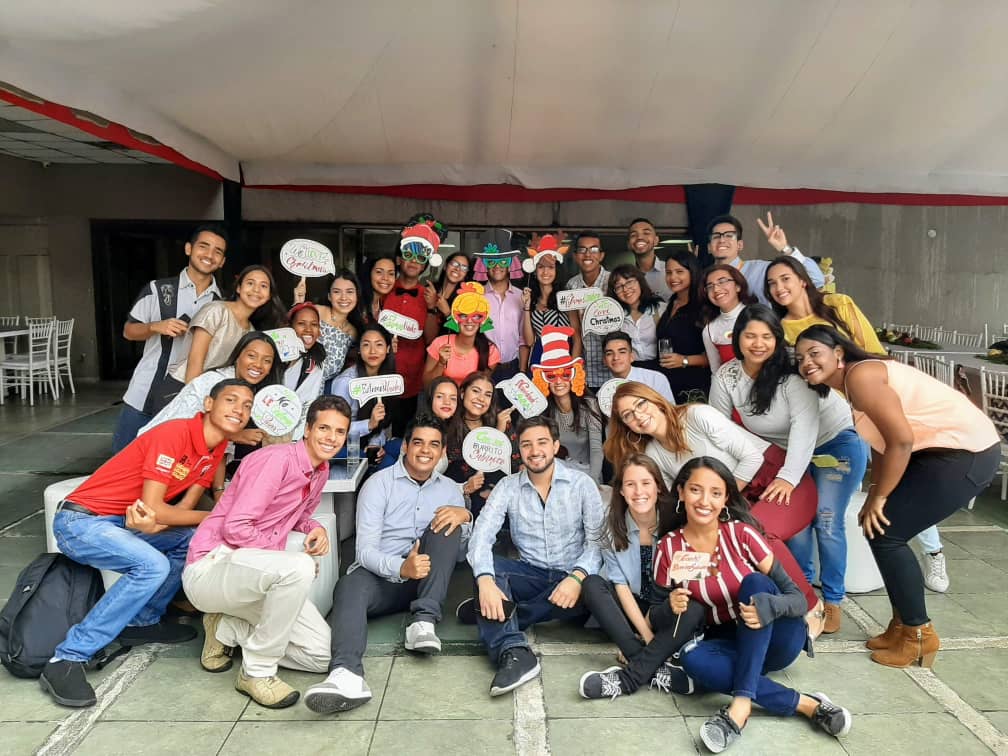 Reading Time:
2
minutes
December first has become a special date for AVAA, because we officially welcome Christmas, a time of celebration, friendship and above all, an occasion to thank for the successes and goals achieved in the year.
On that day so awaited by the Proexcellence scholarship-holders, we carried out our Christmas activity, attended by 153 Caracas scholars and 28 Carabobo scholars, who shared and enjoyed an activity focused on highlighting Venezuelan and U.S. Christmas customs, through the interpretation of various musical pieces such as Christmas carols and traditional Venezuelan gaitas.
Proexcellency staff prepared several activities to be developed in Spanish and English, so that the scholarship recipients could demonstrate the skills acquired in the language as part of their training at Proexcellence. Some scholars were selected to be the presenters of the activity and to guide the awards ceremony organized by the Committee of Scholarship-holders, in which certificates were offered with very amusing nominations.
During lunch, attendees were able to enjoy the typical food of the holiday season, as well as dances and music of the season.
The welcome of AVAA's Christmas is an event that allows the meeting and integration of the scholarship holders, where they can celebrate the achievements they have made during the year and is a tribute to their effort and commitment as part of the Excellence Program.
See the whole galery here
Cristhian Ortega- AVAA Press
December 2019